Vertical packaging machine suitable for continuous production with demand for high efficiency. Available in Evo version with open frame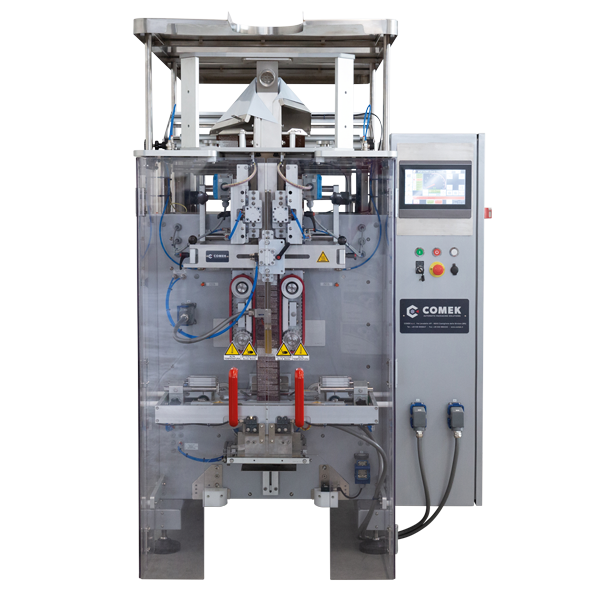 TECHNICAL CHARACTERISTICS
Continuous production




time optimization
Different types of welding




pulse, hot bar or ultrasound type
Product versatility




pillow bags and block bottom bags
Accessories




zippers, labels, clips, twists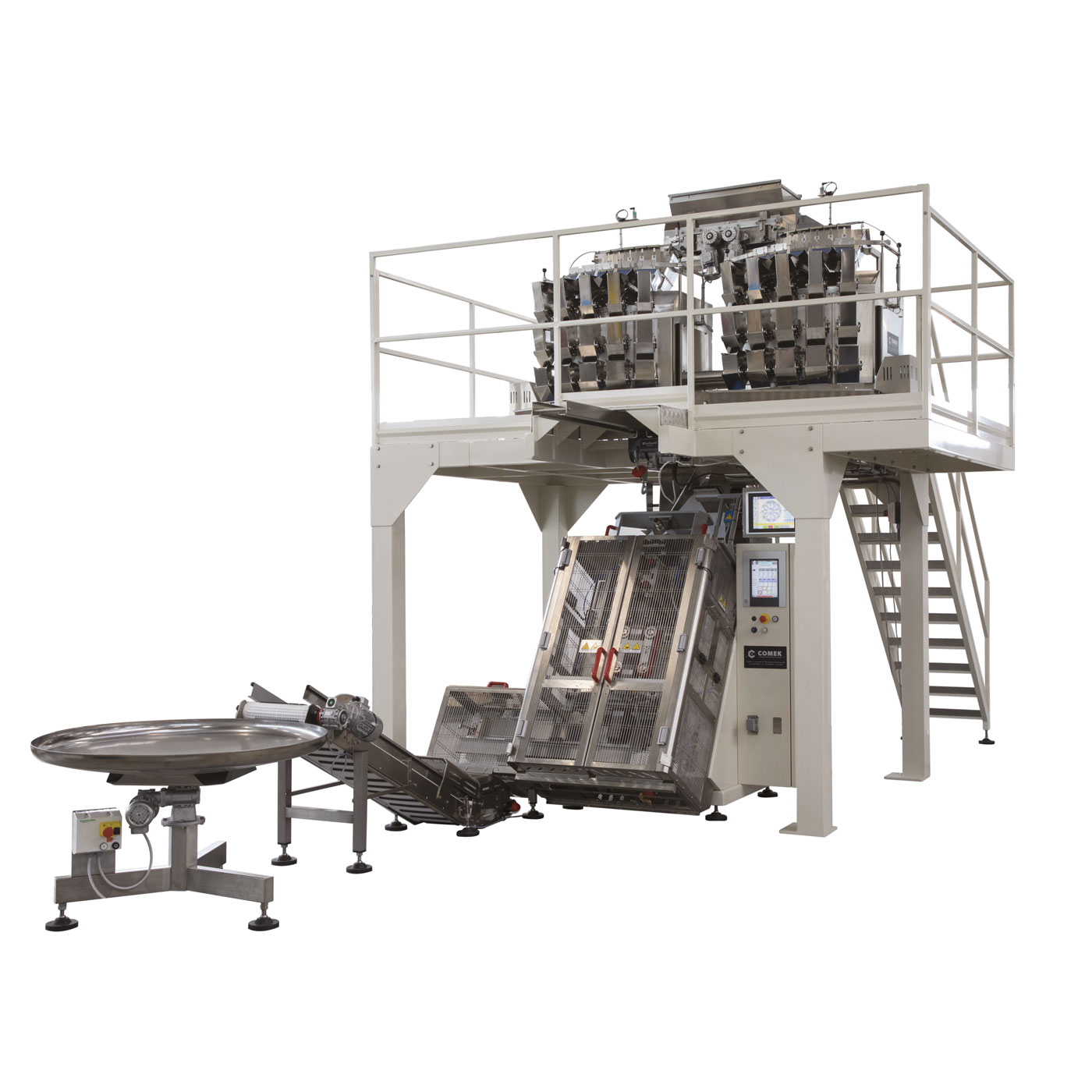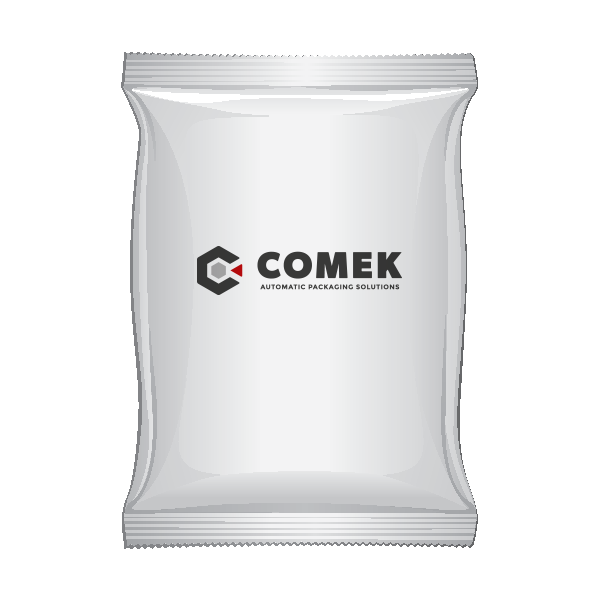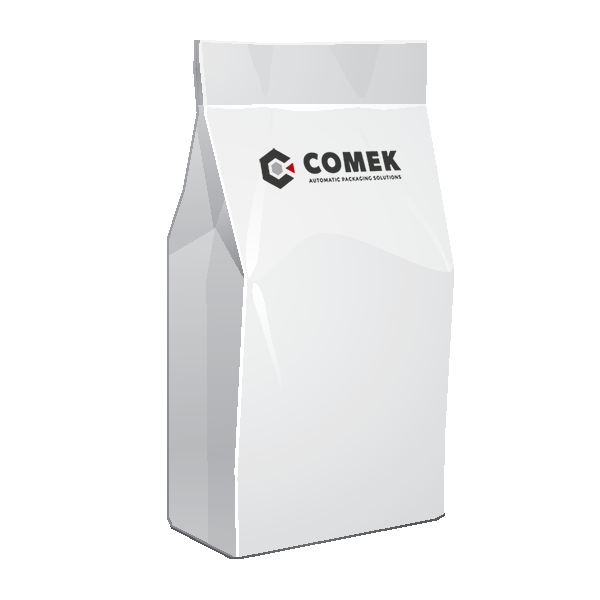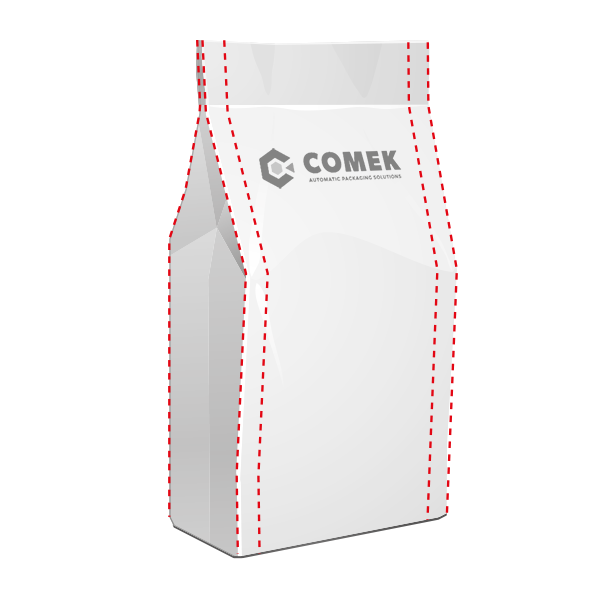 The use of brushless servomotors enables a reduction in format change and maintenance time.
Pulse welding, hot bar or ultrasound type, for any type of film.
Suitable for packaging any type of product in pillow bags, block bottom bags, block bottom bags with four side sealed type stabilo-pack.
Can be equipped with devices for applying reclosable zippers, labels, clips, twists.
Groups of special execution jaws for the creation, using hot punching, of Euro holes and handles with different profiles.
Rapid change of forming tube with pneumatic block device.
Speed of up to 80 packages per minute.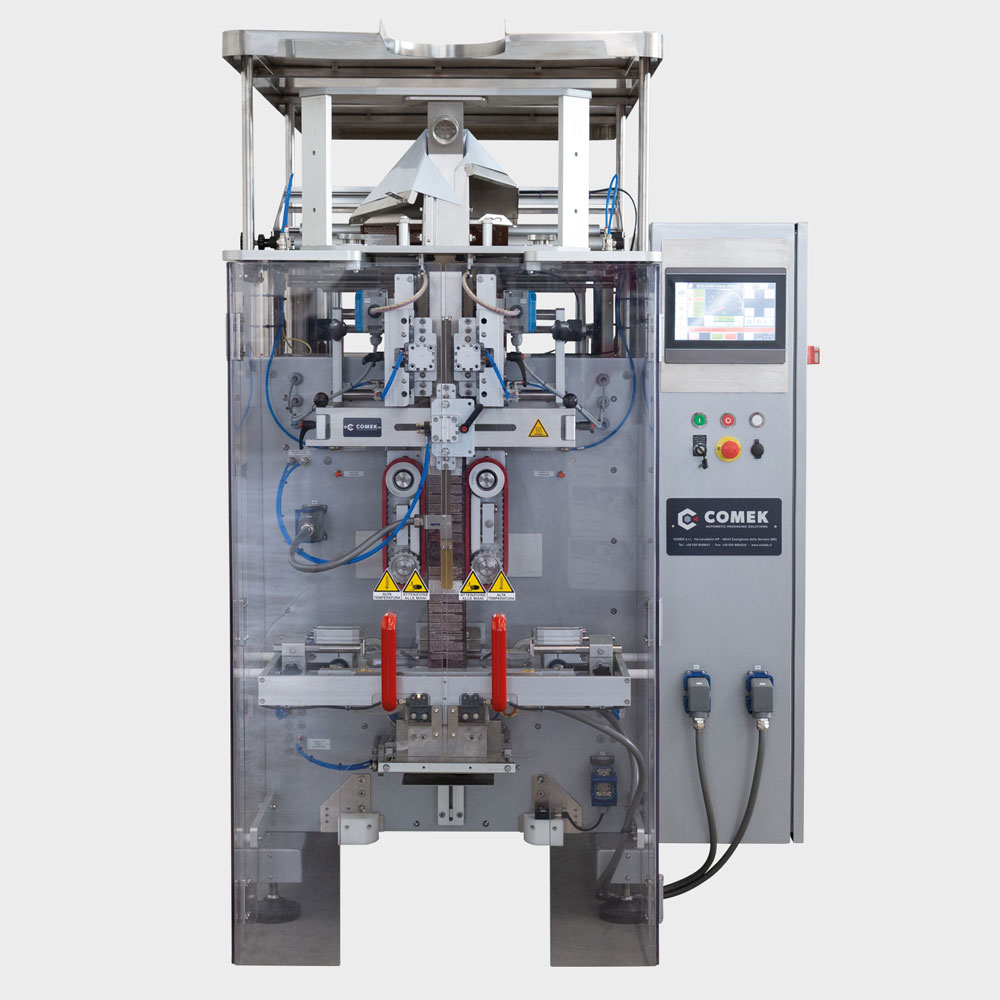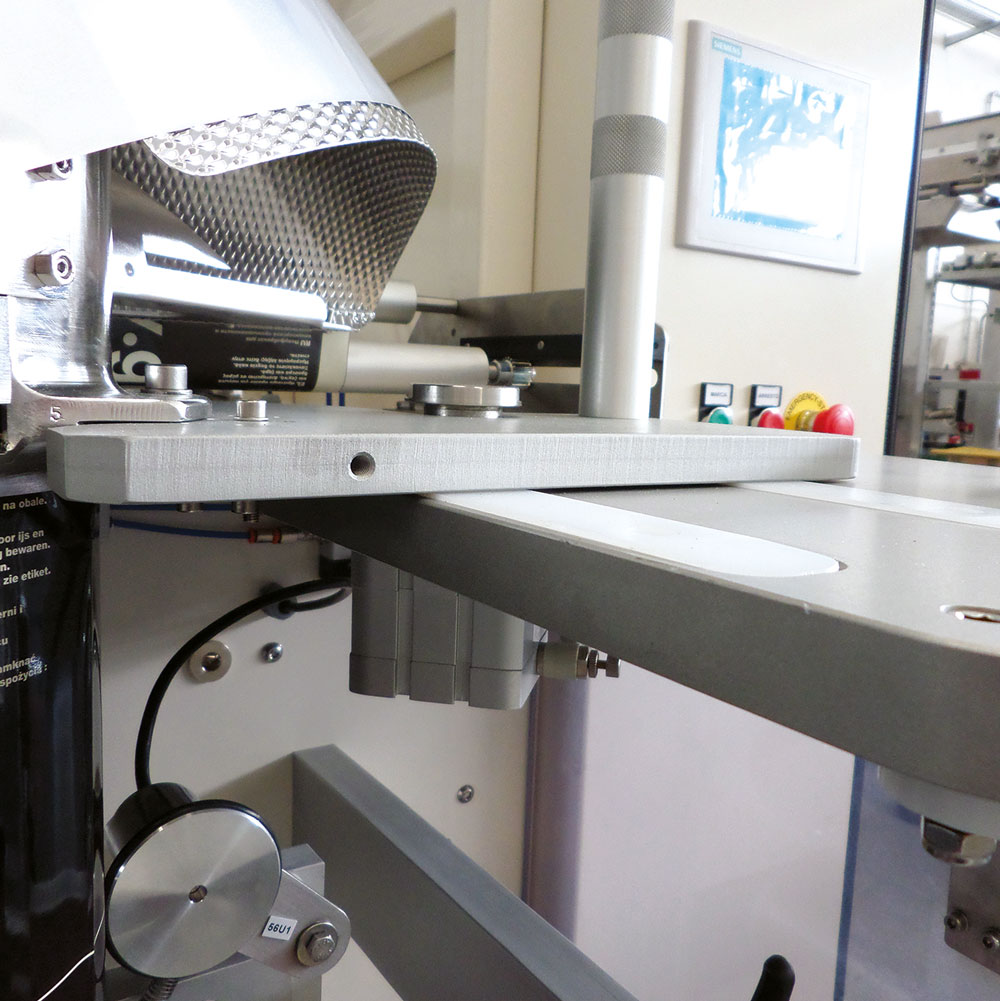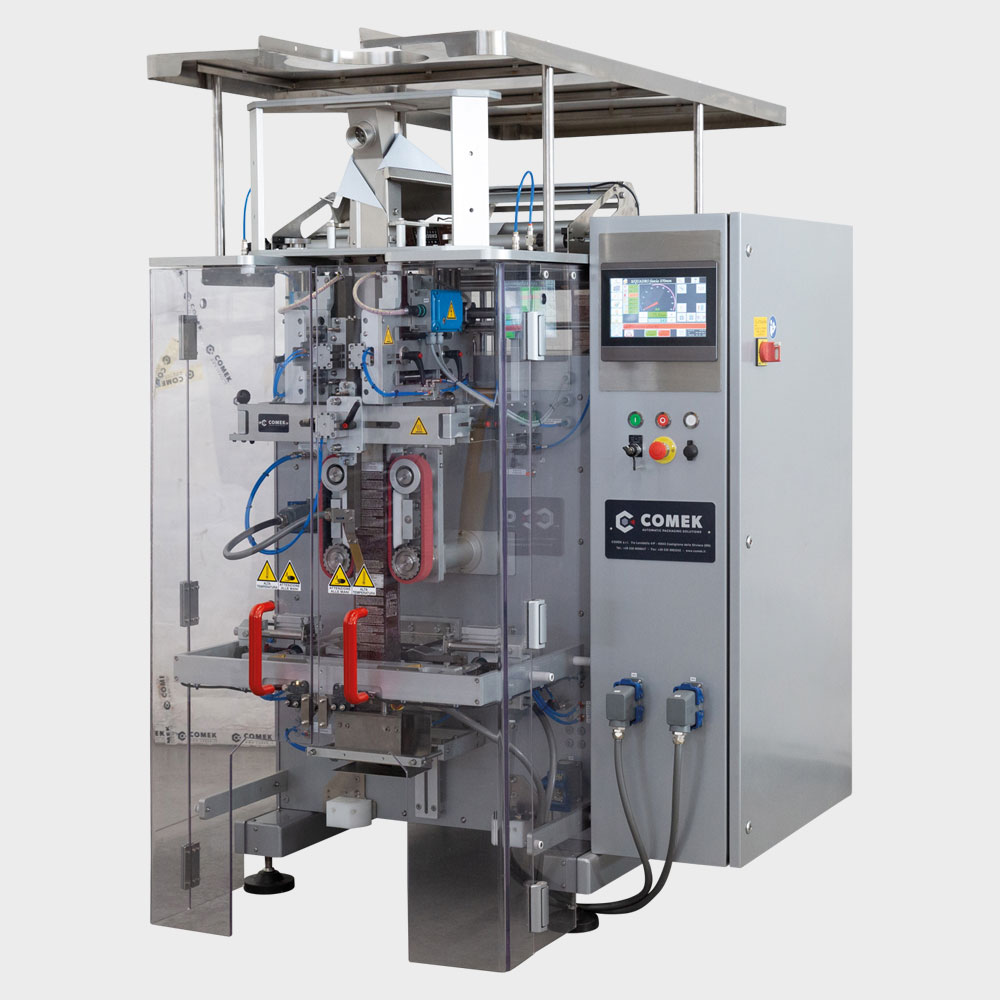 SUSTAINABILITY
Ecopackaging: the future
of packaging
With a careful eye and a concrete commitment to sustainability and the circular economy, Comek machines offer the possibility of using films like: monomaterial recyclable plastic, paper, compostable and biodegradable.
The energy efficiency of the machine is guaranteed by the construction according to the EU regulation 2019/1781, through motors connected to inverters, in accordance with IEC 60034-30 standard on the efficiency classes of AC motors with mains power supply.


Compostable materials
minimal environmental impact

100% recyclable
waste reduction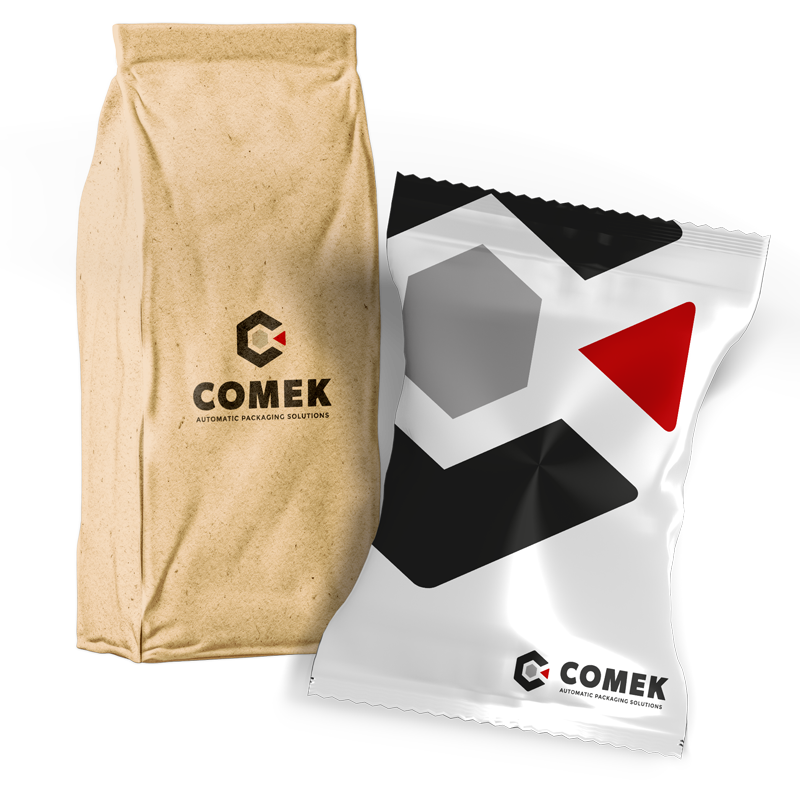 Packaging compatible with VPB
COMEK TECHNICAL DEPARTMENT
Do you want to receive more information? Contact us
Fill out the form, you will be contacted as soon as possible.