Horizontal packaging machines HPB-03
The most advanced solution for the flow pack packaging machines
Explore all the capabilities of the new horizontal packaging HPB-03 Comek machine, projected to ensure maximum speed, versatility and reliability.
TECHNICAL CHARACTERISTICS
Flow pack technology




speed and versatility
Smart 4.0 technologies




total control over the process
Single-use




biscuits, candies and bars
Maximum hygiene and cleaning




Construction with cantilevered frame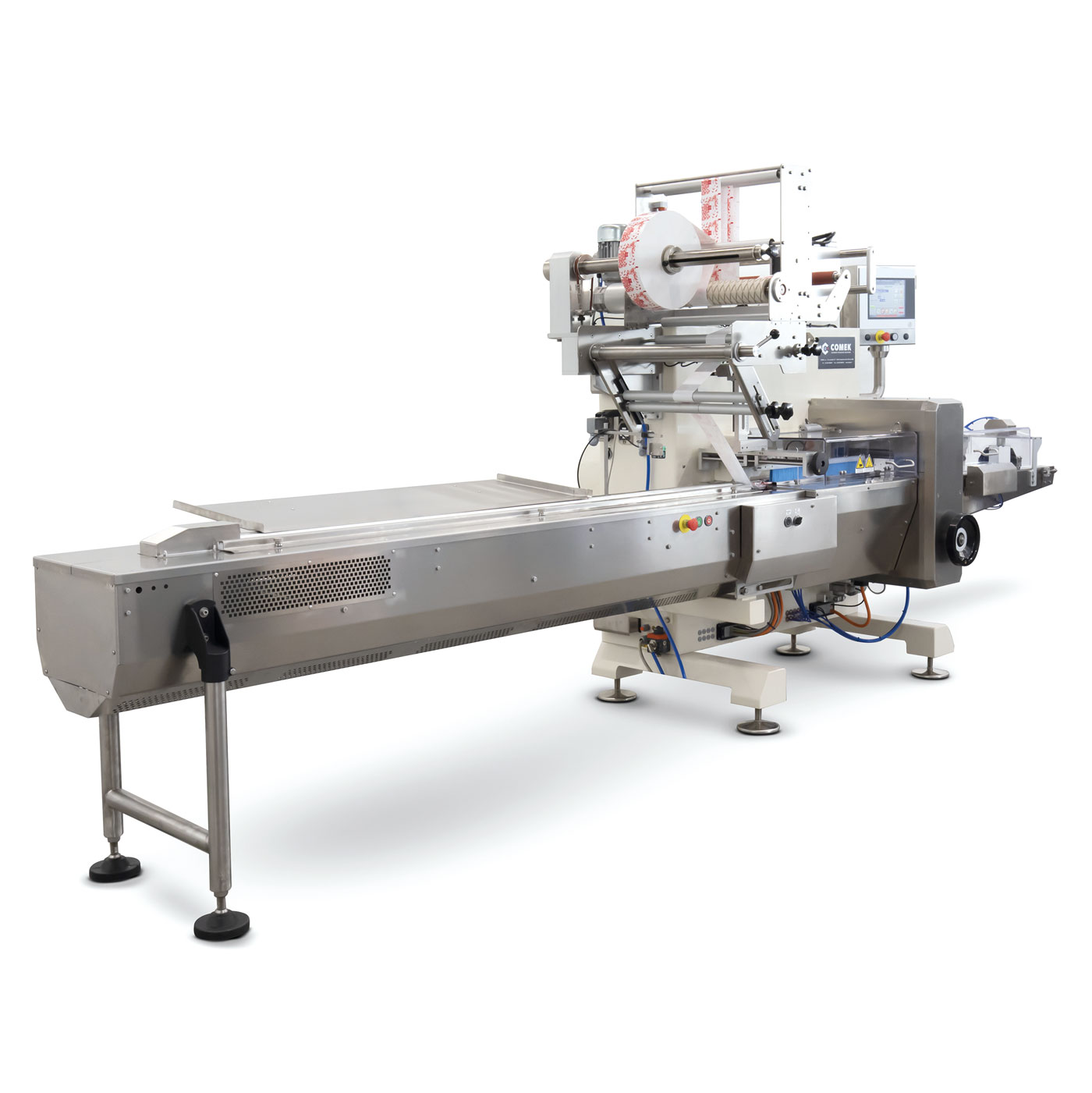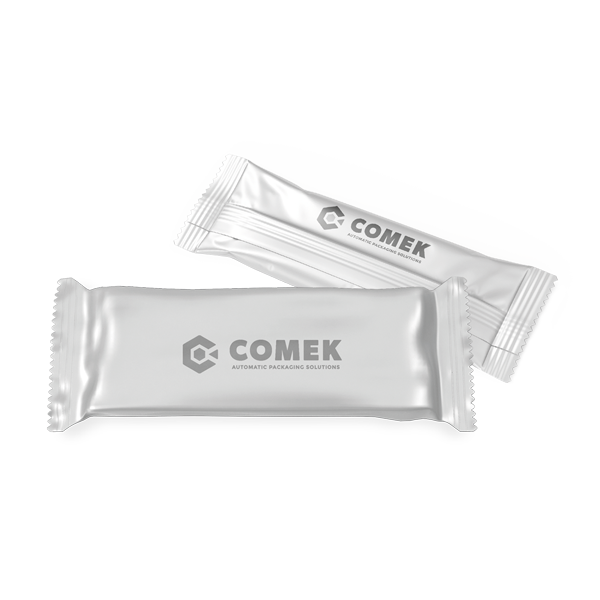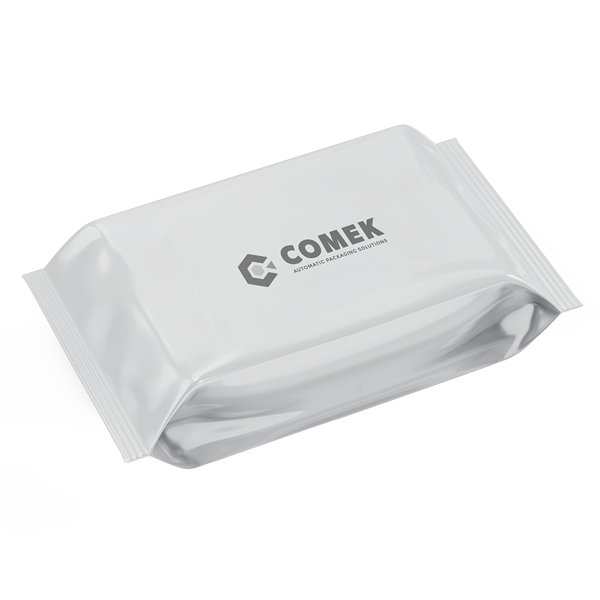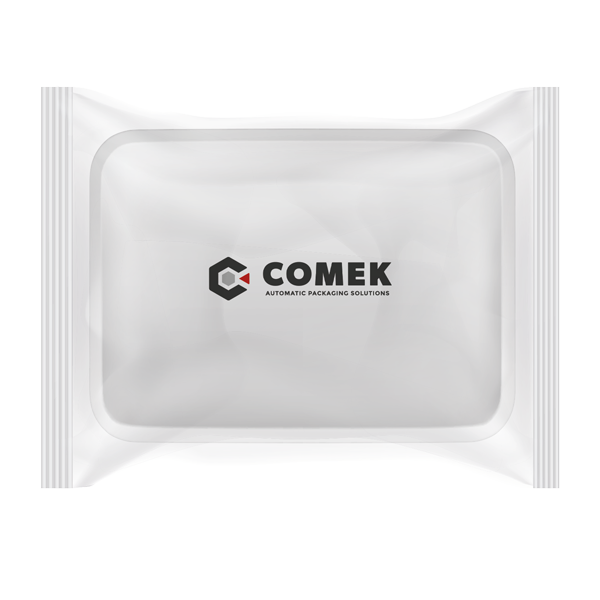 Our last solution is perfect for food and non-food products, in single-use as biscuits, candies bars up to big dimension products such as vegetable trays, meat trays, etc with the possibilities of multipack packaging.
The machine is also available in the "Box Motion" version to guarantee exceptional packaging hermetic seals.
The cantilevered frame guarantees maximum safety and hygiene, simplifying the maintenance, sanitizing and cleaning of the machine.
The HPB-03 is also equipped with Smart 4.0 latest generation technologies to collect data on the production flow and to obtain total control over the packaging process.
Technology and reliability
Electronic machine equipped with three independent Brushless motors (horizontal welding group, longitudinal welding wheels, feeding chain) synchronized by a multi-axis electronic control.
Rotary transversal welding jaws with electronic stress limitation device.
Three pairs of wheels for longitudinal unwinding and welding of the film with pneumatic opening.
Film unwinding with the end of film detection.
Reel support with cantilever shaft.
Motorized self-centring reel support.
Available with stainless steel frame.
Feeding area 1 m long extendable to 3 m.
Available in left and right versions.
Innovation and connectivity
Bag length, welding times, welding temperatures are adjustable directly from the touch screen.
Control via Power Panel 10" TFT VGA 16 million colours with resistive touch screen.
Rfid transponders for menu access.
Company network connection with ethernet port via IP address.
VNC server optional router for remote control, remote diagnosis and remote maintenance.
Storage of up to 100 programs.
Construction with cantilevered frame for maximum machine's hygiene and cleaning.
Easy access to mechanical and electronic elements for maintenance.
Format quick change.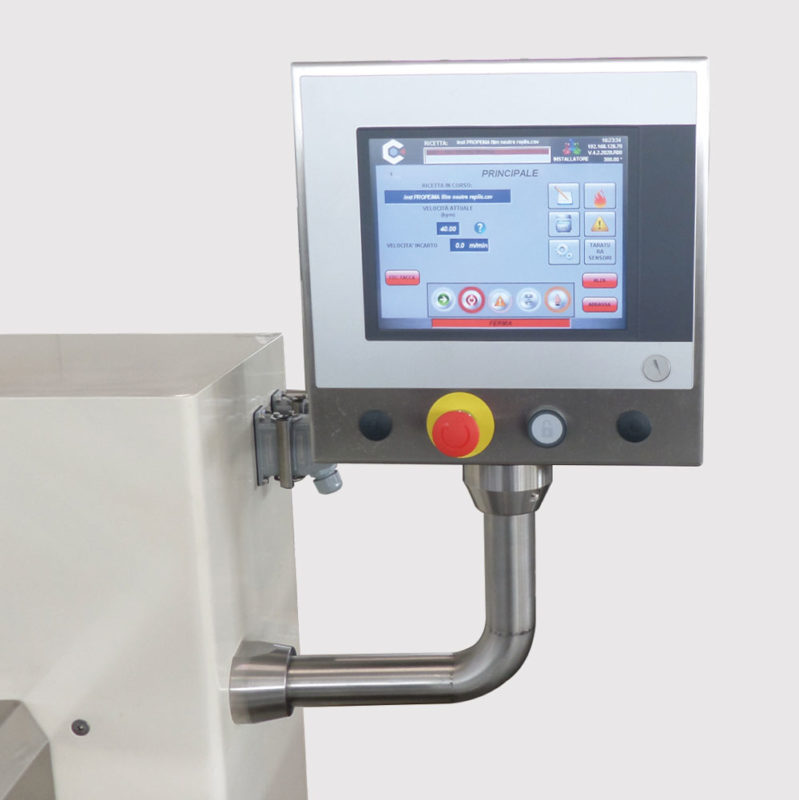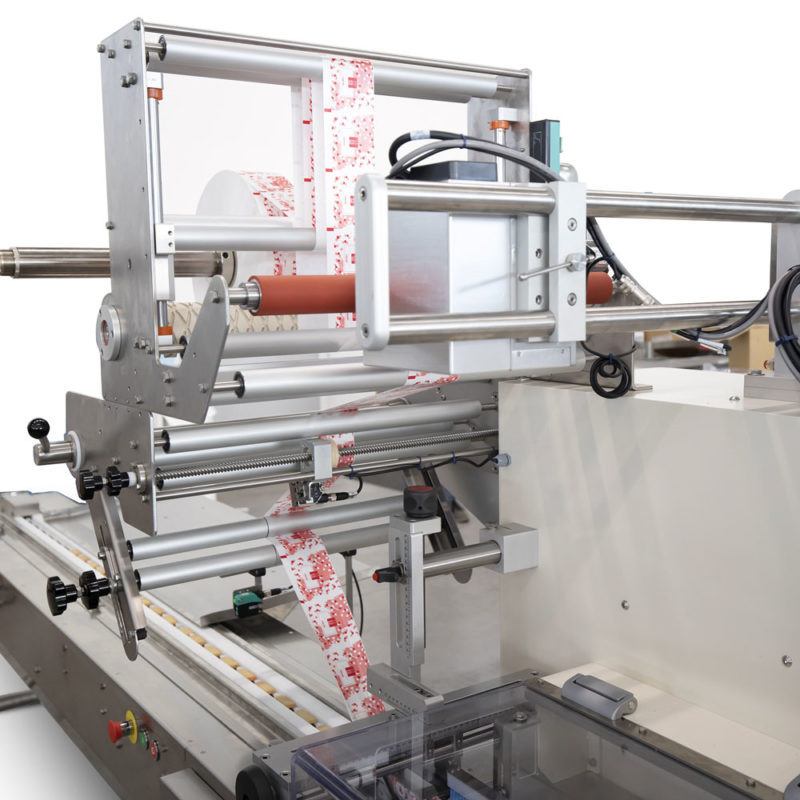 SUSTAINABILITY
Ecopackaging: the future
of packaging
With a careful eye and a concrete commitment to sustainability and the circular economy, Comek machines offer the possibility of using films like: monomaterial recyclable plastic, paper, compostable and biodegradable.
The energy efficiency of the machine is guaranteed by the construction according to the EU regulation 2019/1781, through motors connected to inverters, in accordance with IEC 60034-30 standard on the efficiency classes of AC motors with mains power supply.


Compostable materials
minimal environmental impact

100% recyclable
waste reduction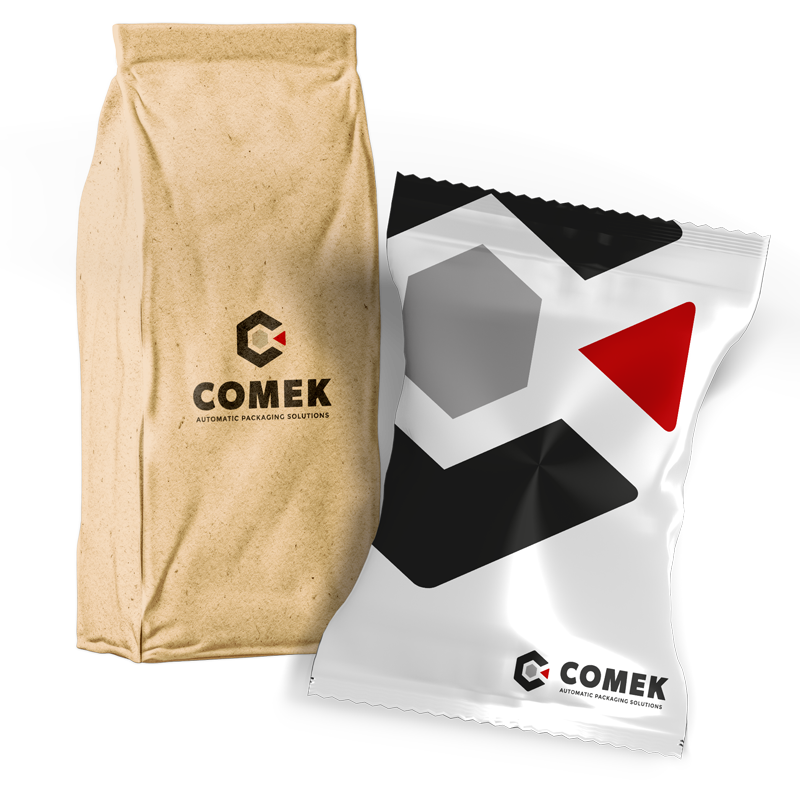 COMEK TECHNICAL DEPARTMENT
Do you want to receive more information? Contact us
Fill out the form, you will be contacted as soon as possible.