Linear multihead weighers
Choose the best weighing solution for your production, product and budget needs. Comek has created the widest weighing systems range currently present in the world market.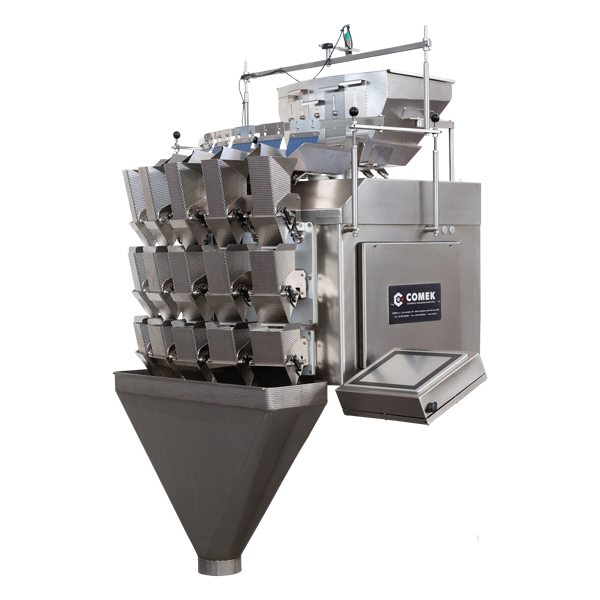 TECHNICAL CHARACTERISTICS
Cleanliness and sanitation




components coming into contact with the product
Stainless steel AISI 304




frame and main body
Remote control /span>


tele-assistance and monitoring services
USB port




to upload/download statistics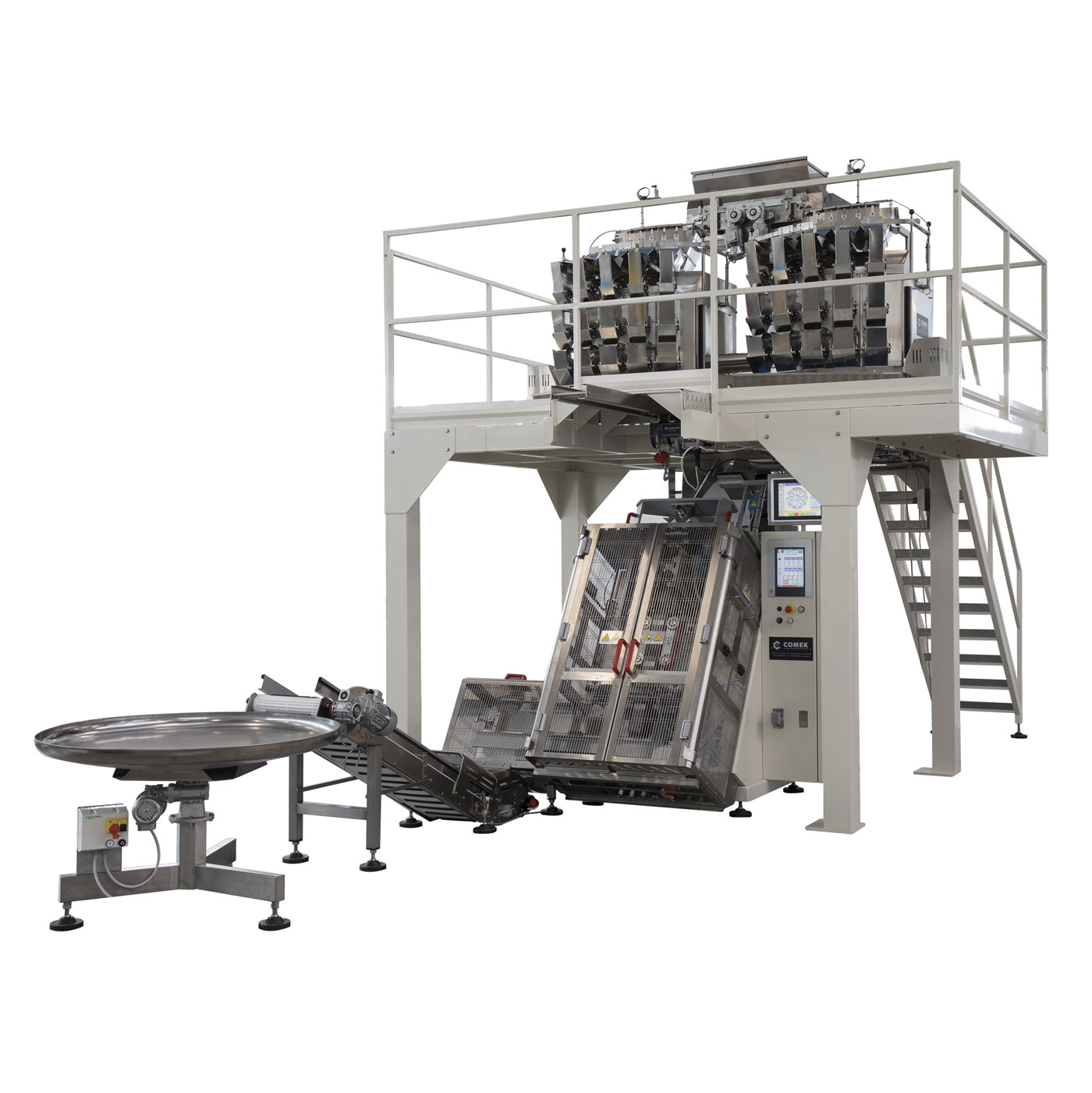 Weighing modules made of anodized aluminium or stainless steel AISI 304, low profiles and mechanisms on the rear side to grant an easier cleaning.
5 and 6 heads in DP version.
8 to 12 heads with twin configuration.
Weighing range from 5 to 10000 grams.
Buckets opening by means stepper motors without springs.
Buckets can be single-opening, single self-cleaning and double opening.
Buckets with variable width from 80 mm up to 120 mm and capacity from 0.5 liters up to 3.5 liters.
DP VERSION – Parking buckets to increase speed and accuracy.
M VERSION – Buckets with variable width from 180 mm up to 210 mm with capacity from 5 to 9 liters.
FRAGILE VERSION – Inclined buckets and lower collection belt, minimize the drop heights of the product, maintaining its integrity.
MIX VERSION – Possibility to obtain a mix of 2 products with 2 different weights.
CUSTOM VERSION – Made according to customer requirements.
New Feature "PWM" he latest generation of "vibration control".
New characteristic "GHA TREATEMENT"The latest generation for aluminium coatings.
Frame and main body exclusively made in stainless steel AISI 304. Easy and quick disassembling of all the components coming into contact with the product to ensure a complete cleanliness and sanitation.
Decentralized electronic control by CANopen fieldbus.Weight signal filtering through the DSP of peripheral devices management. Integrated compensation of tare weight offset. Acquisition of the load cell temperature for the compensation of the read value.
USB port to upload/download data and statistics.
Remote control system granting tele-assistance and monitoring services.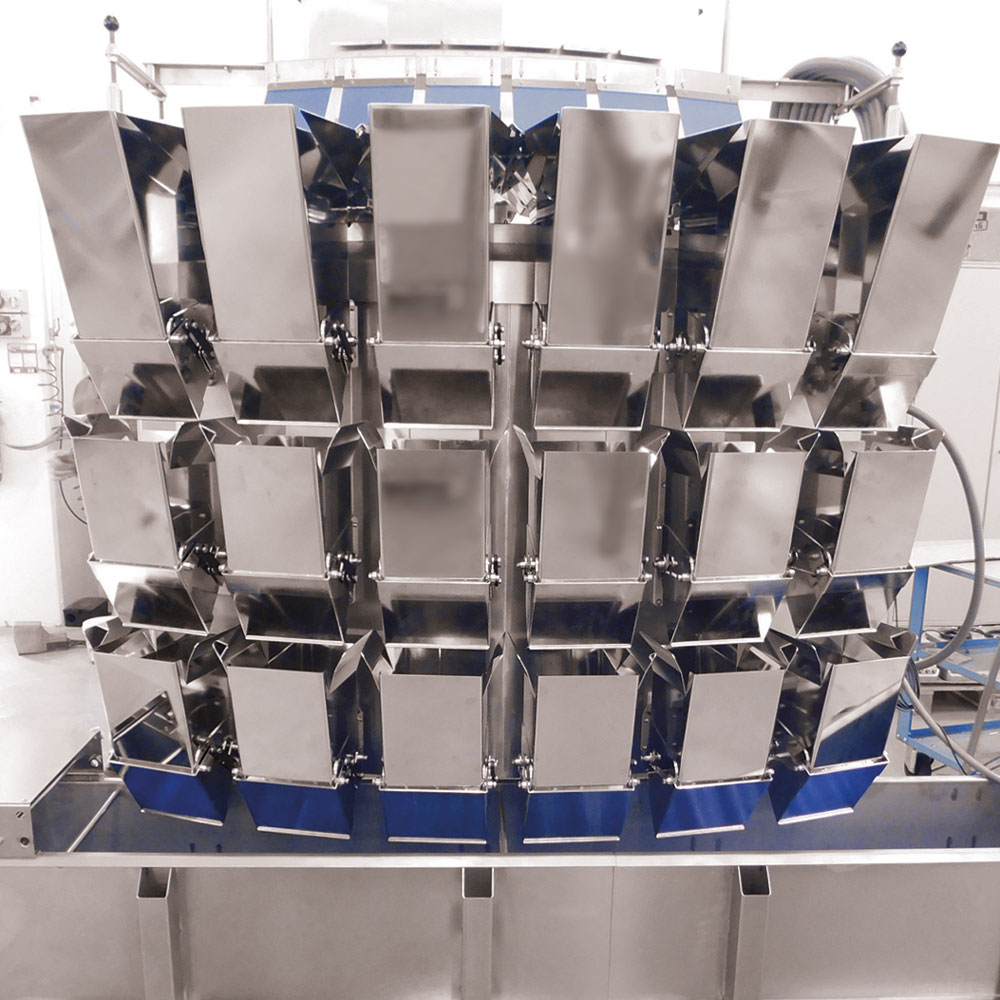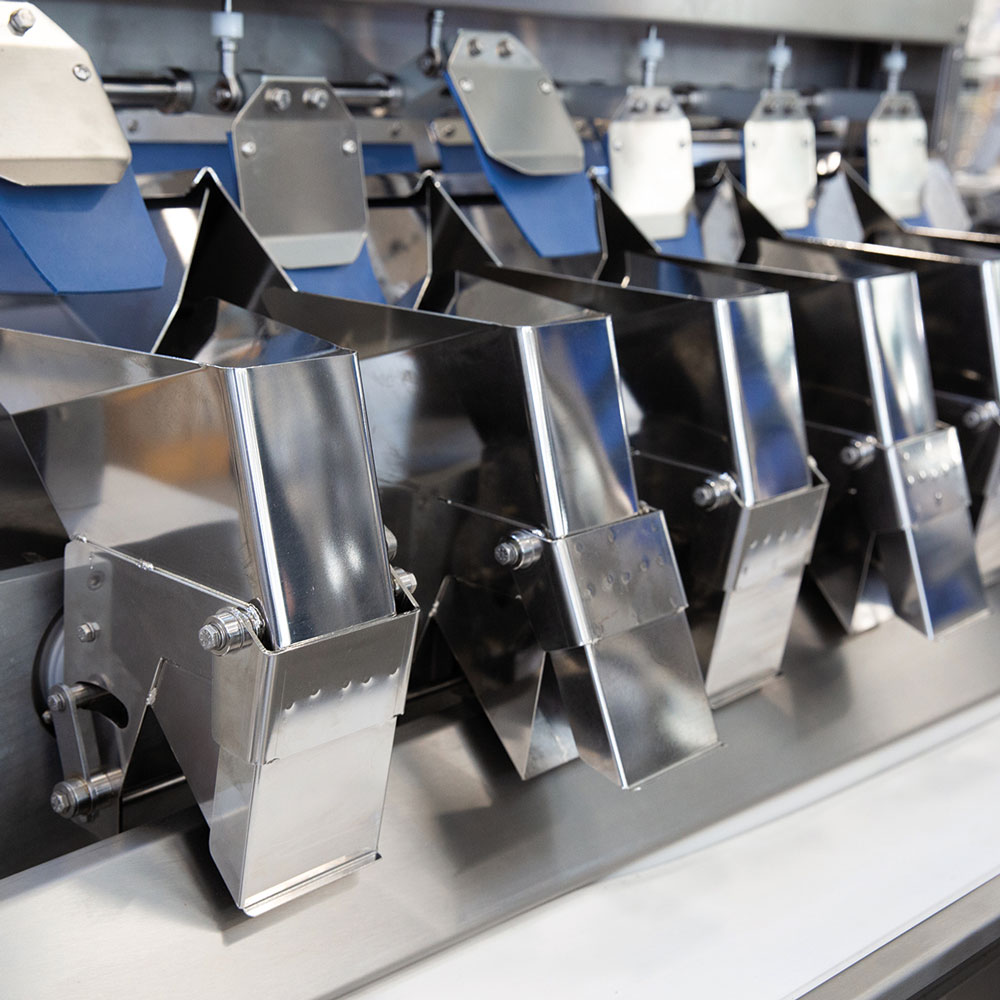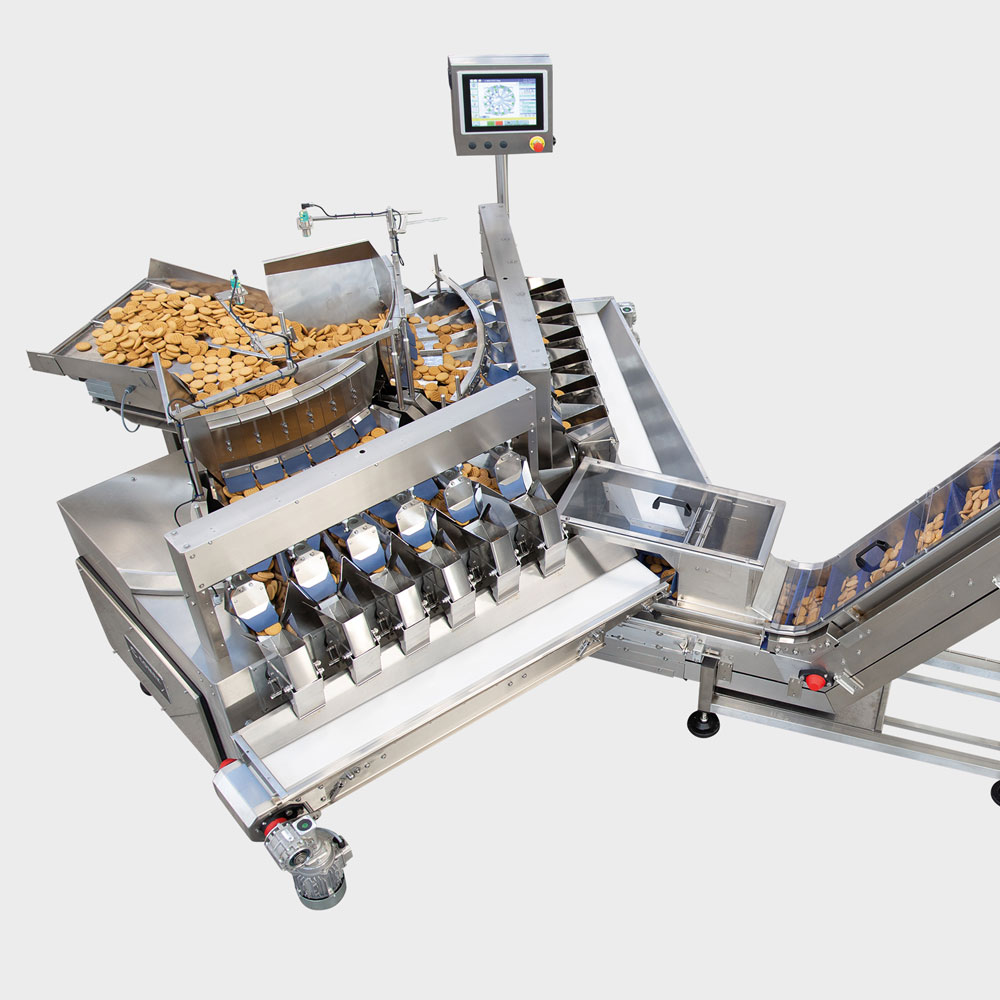 COMEK TECHNICAL DEPARTMENT
Do you want to receive more information? Contact us
Fill out the form, you will be contacted as soon as possible.