The volume dosing: cups, auger or pneumatic; it is the best solution in terms of cost-effectiveness and performance for powder, liquid, cream and granular products. Direct assembly, on the vertical packaging systems or the systems for filling jars or tubs, makes the dosers extremely configurable.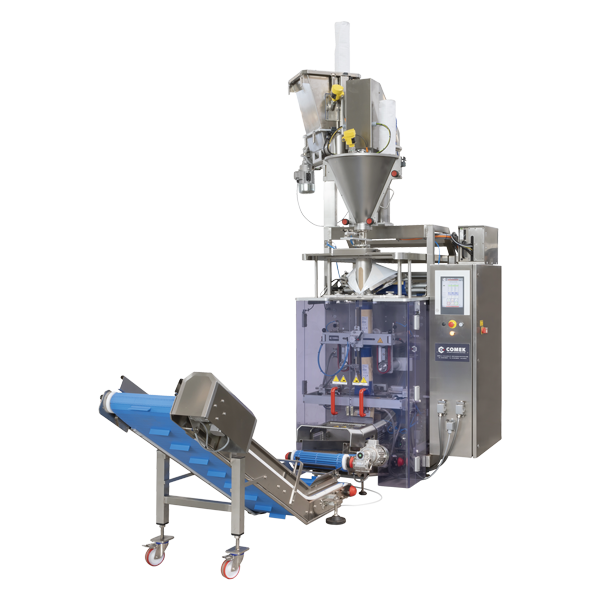 Range of volumetric dosers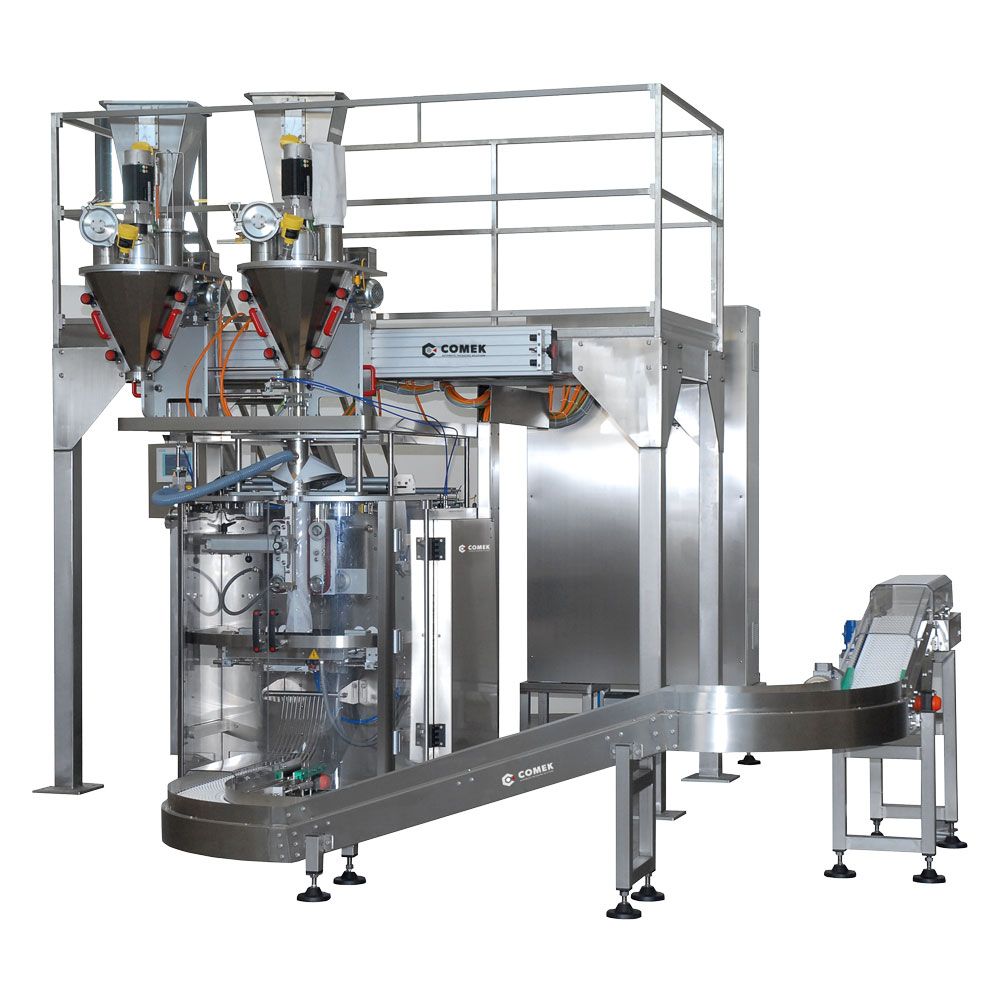 The ideal dosing system for every powder product to guarantee the airtight sealing of the bags and environmental cleaning.
Hopper doser made of stainless steel AISI 304, can be opened in half.
Auger doser made of AISI 304 stainless steel carved from the solid with diameters, profiles and different steps, depending on the product.
Quick release screw with no tools required.
Direct brushless servo motor for auger drive.
Independent gear motor for product mixer.
Certified version for ATEX area 22.
Dosing tube with pneumatic locking to prevent leakage of product.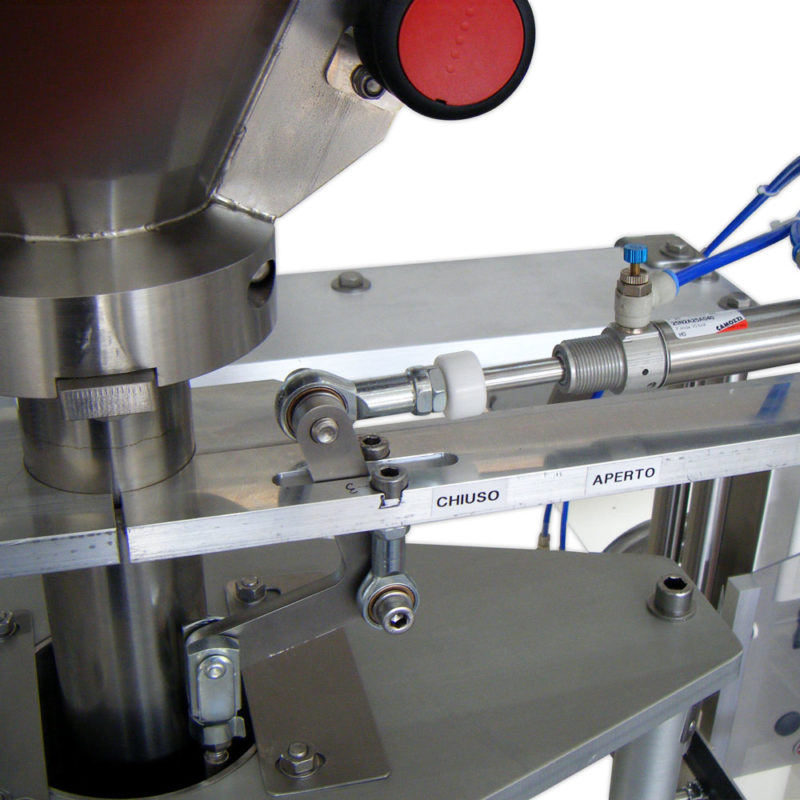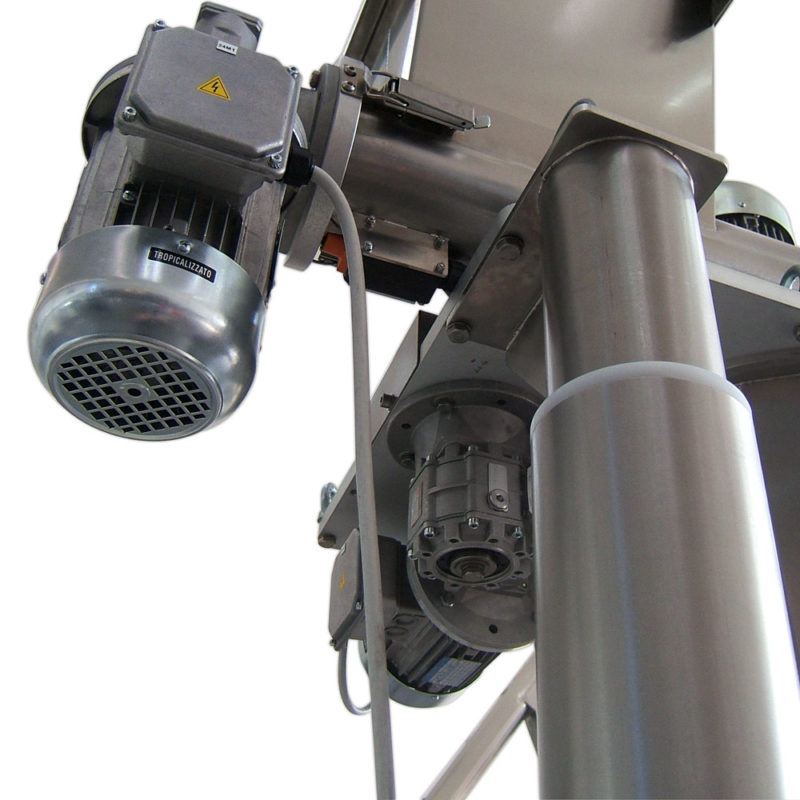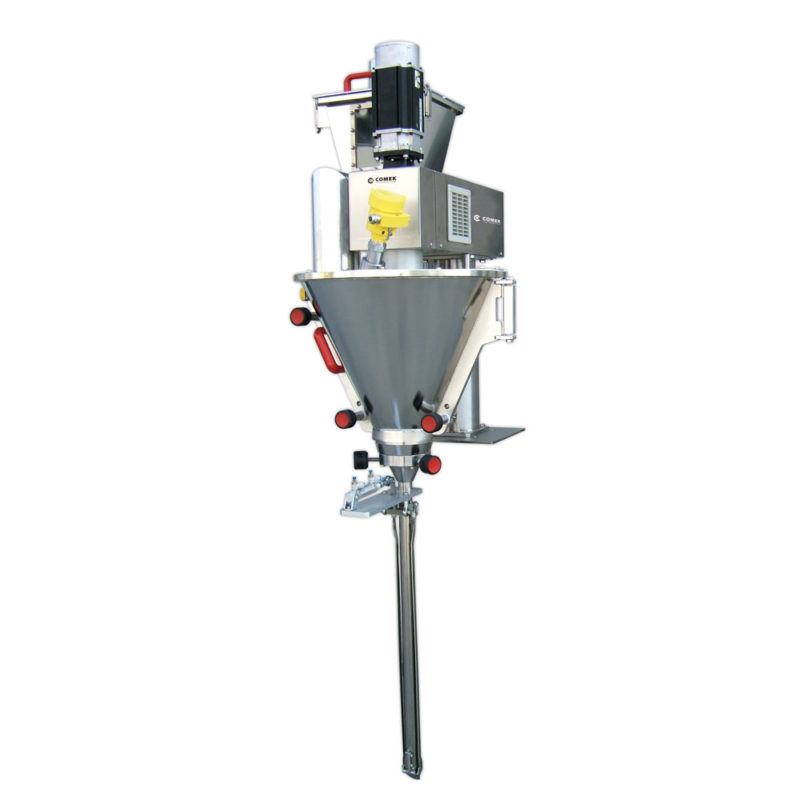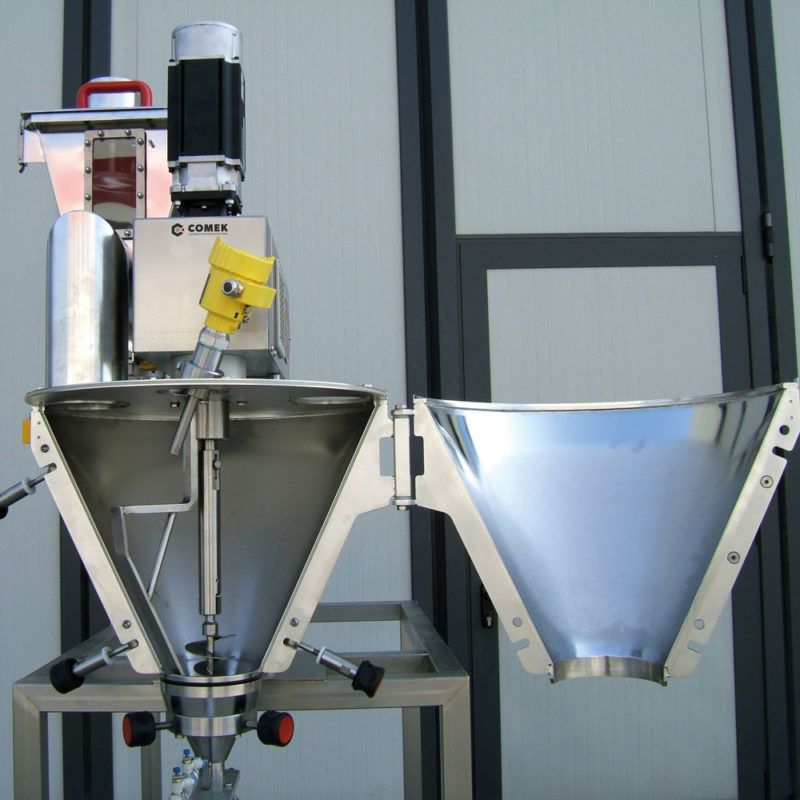 For dosing in bags or jars of liquids, creams, sauces, even with some solid pieces.
Parts in contact with the product are made of stainless steel AISI 316.
Easy to disassemble for cleaning with clamp type attachments.
Heated hopper.
Hopper with mixer.
Dosing tube with pneumatic closure to prevent leakage of product.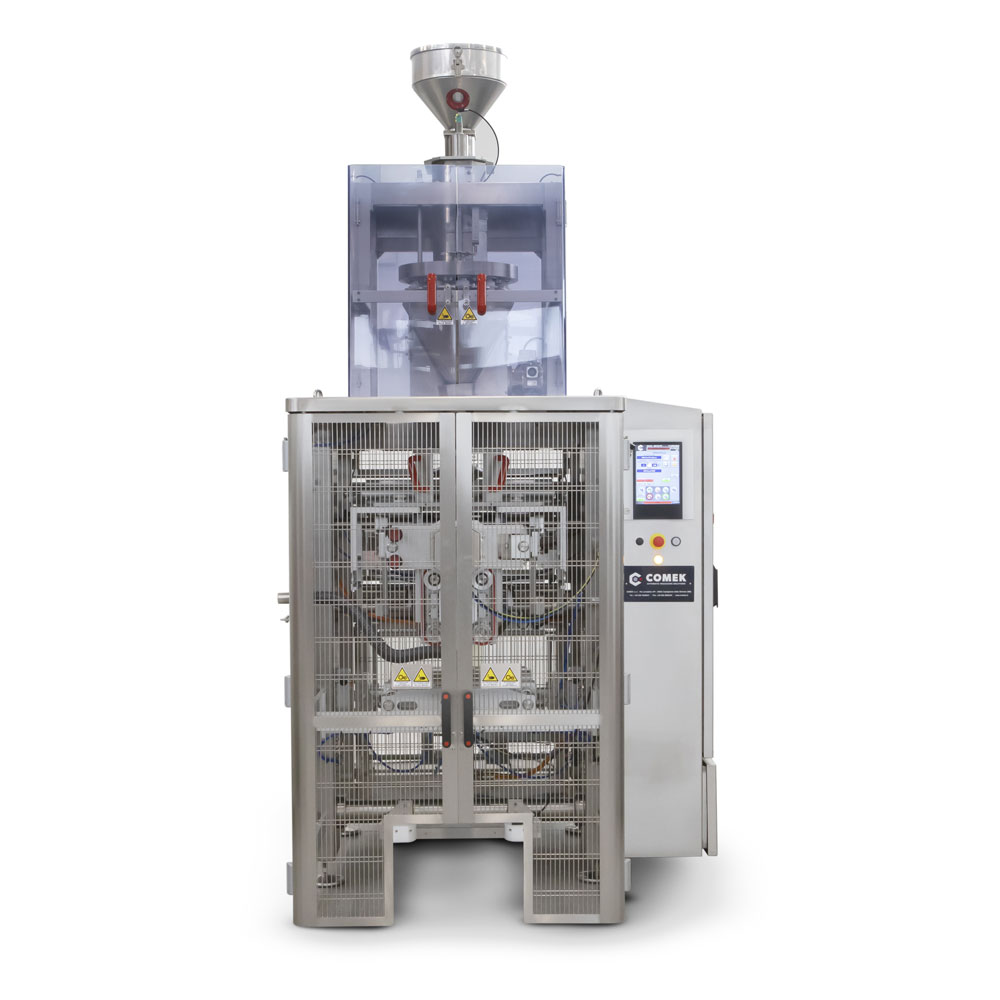 For dosing granular products at a constant volume at high speed.
Cups made of alimentary plastic material or in stainless steel AISI 304.
Adjustment of motorised volume can be interfaced with feed-back signal from the weight control.
Up to 60 doses per minute.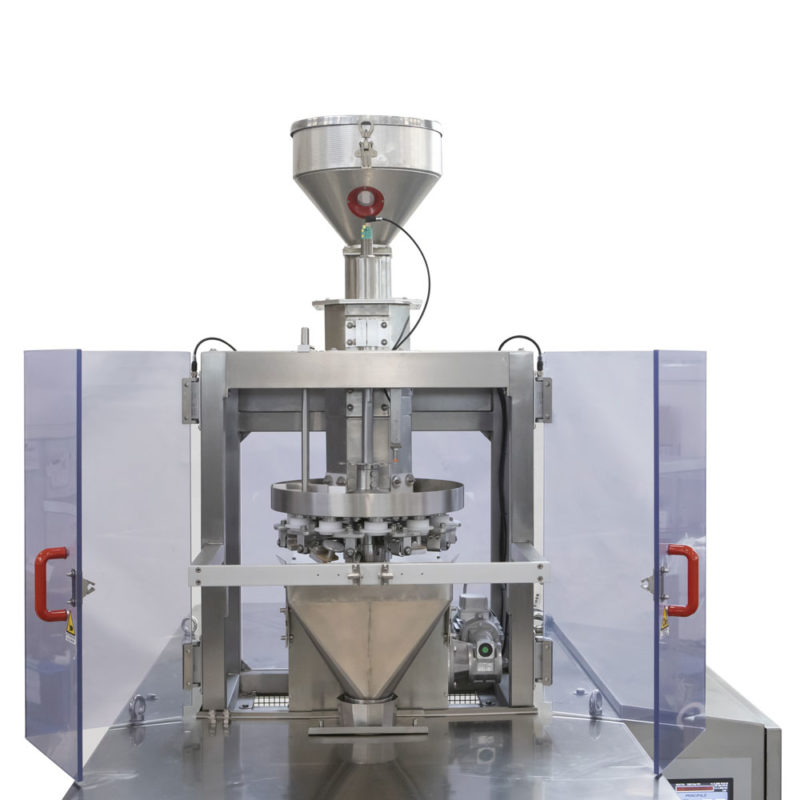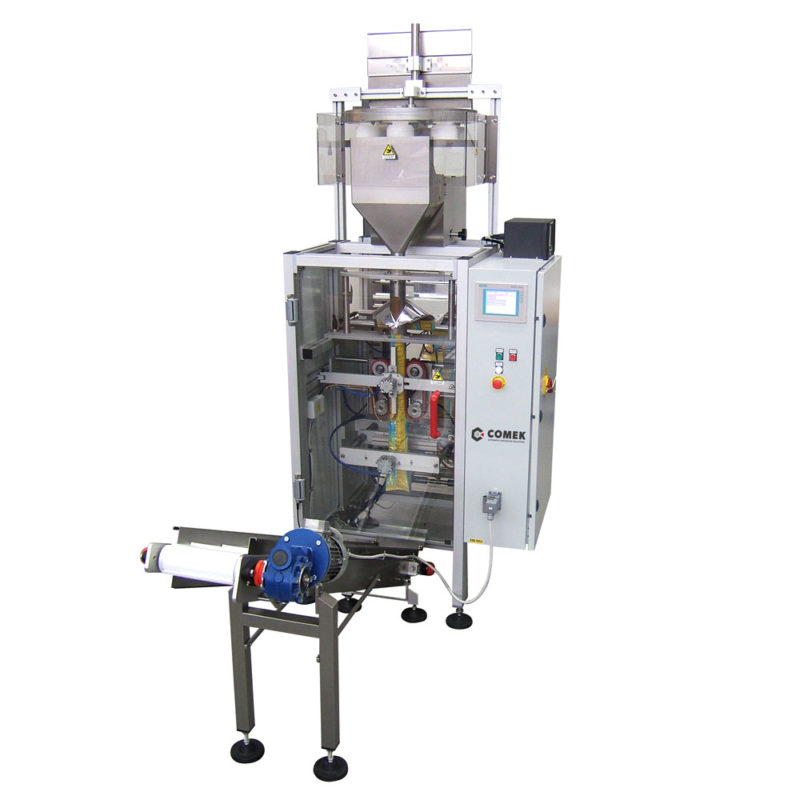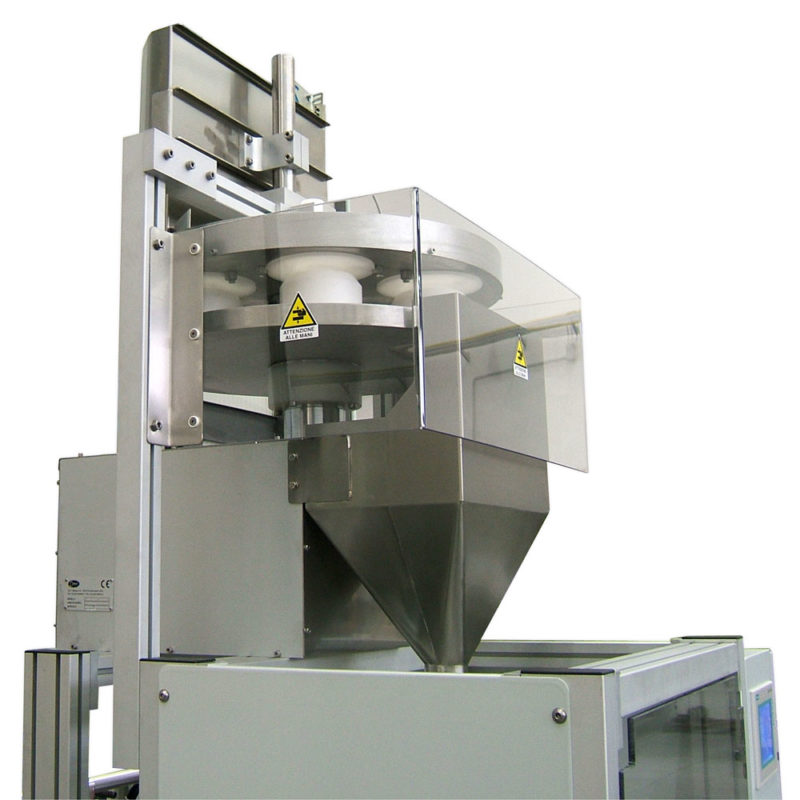 COMEK TECHNICAL DEPARTMENT
Do you want to receive more information? Contact us
Fill out the form, you will be contacted as soon as possible.