Solutions and devices designed for very different products such as dried pasta which slides easily but is fragile, and fresh pasta which is wet, sticky and very delicate.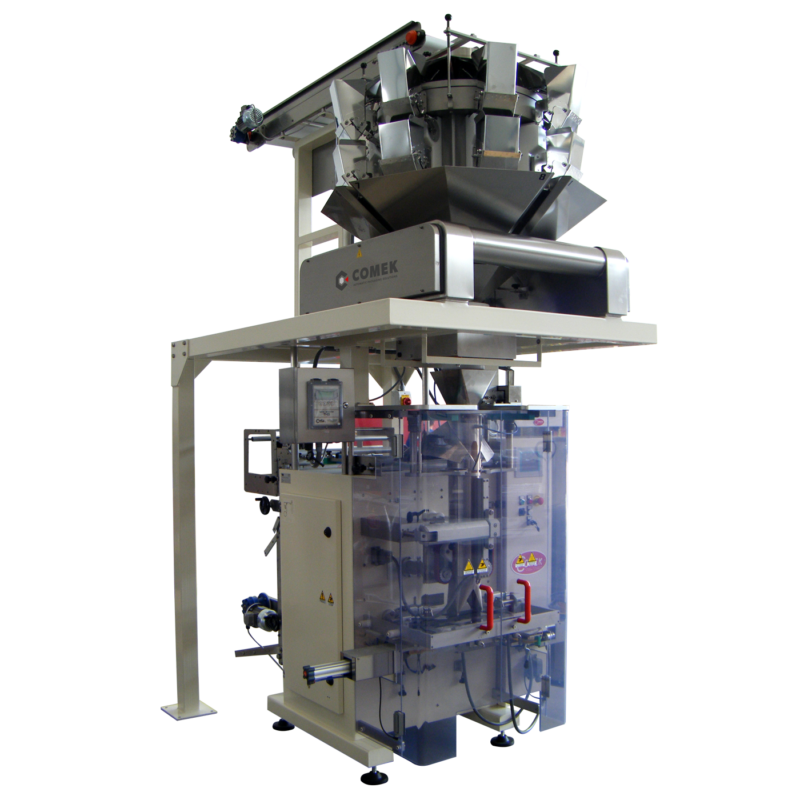 Smooth corners and soft materials to absorb spills of the product and particular check of vibratory weighers for the best dosage of dried pasta. Parts in contact with the product are embossed and coated with specific non-stick material; special attention is paid to the product falling height for fresh pasta.
Introduction of gas for modified atmosphere packaging.
Application of clips, twists or cardboard hooks on the packaging to convey the handicraft style in producing the pasta. Re-timing systems for filling pasta into tubs or other containers.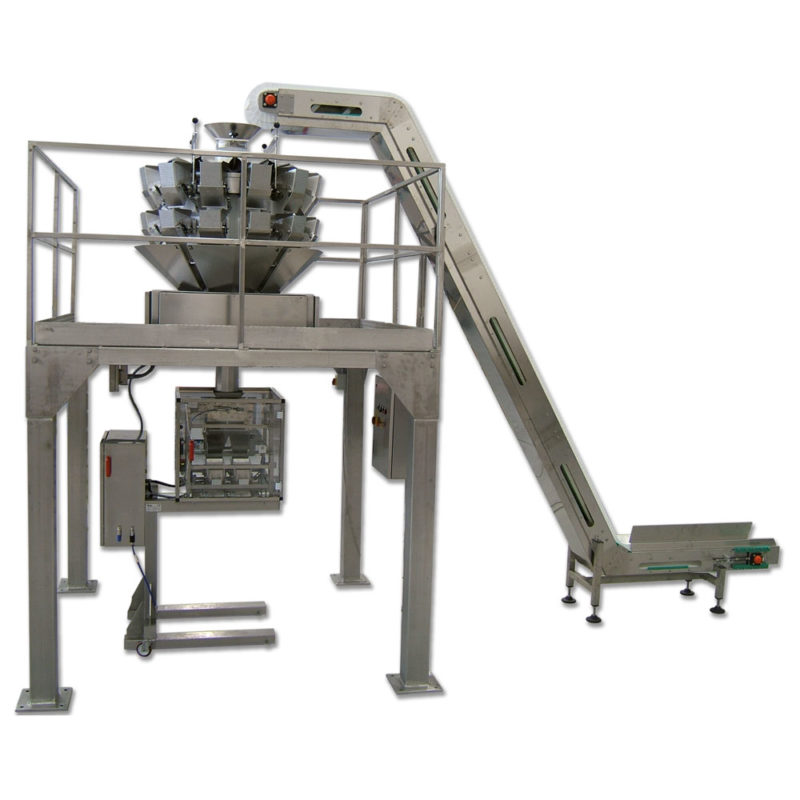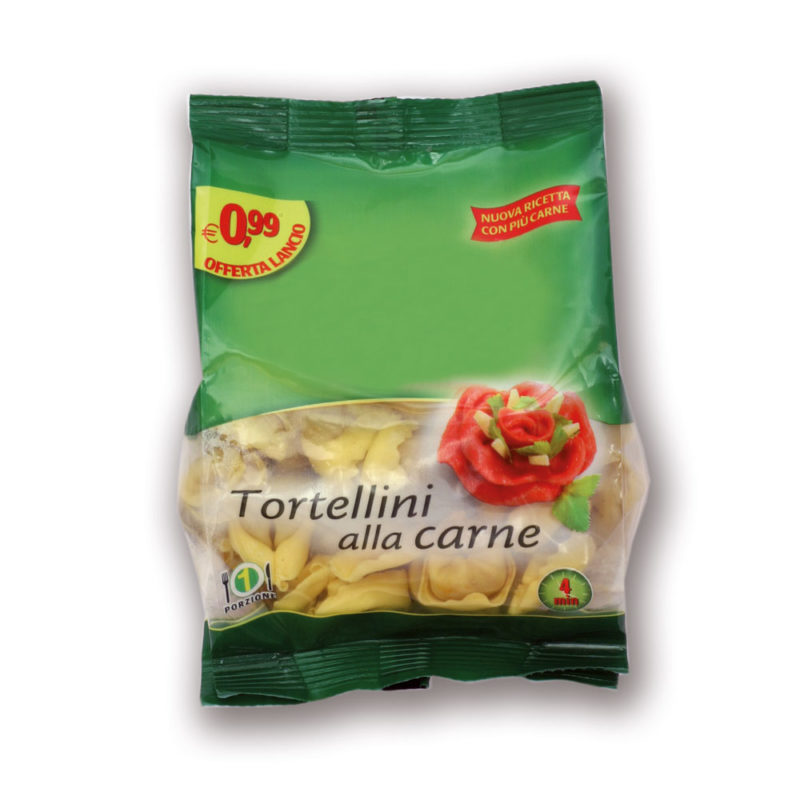 SUSTAINABILITY
Ecopackaging: the future
of packaging
With a careful eye and a concrete commitment to sustainability and the circular economy, Comek machines offer the possibility of using films like: monomaterial recyclable plastic, paper, compostable and biodegradable.
The energy efficiency of the machine is guaranteed by the construction according to the EU regulation 2019/1781, through motors connected to inverters, in accordance with IEC 60034-30 standard on the efficiency classes of AC motors with mains power supply.


Compostable materials
minimal environmental impact

100% recyclable
waste reduction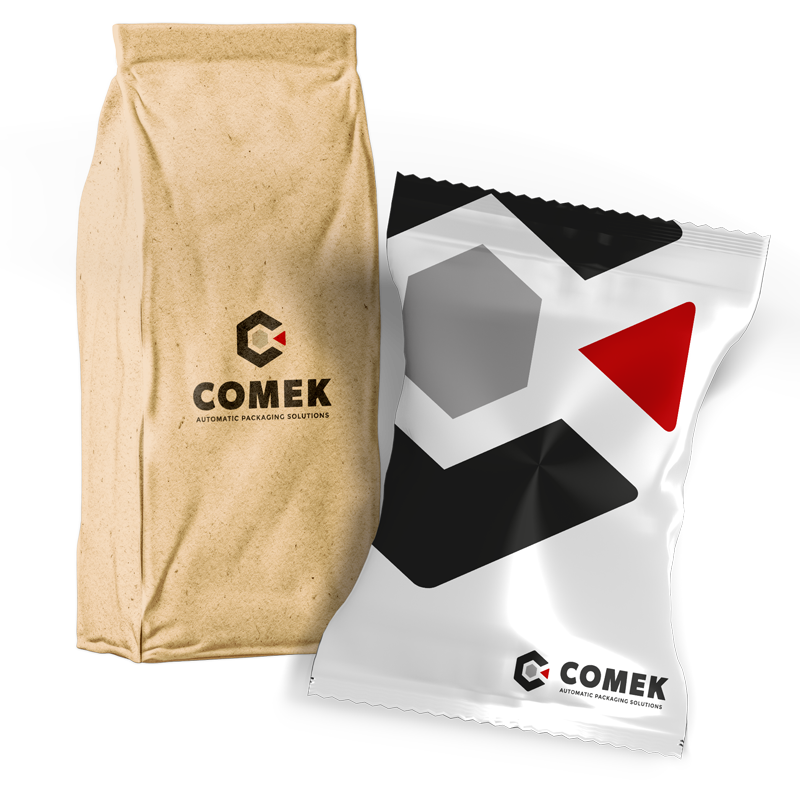 CUSTOMIZED SOLUTIONS
We shape your needs
At Comek, we carefully study the layout and configurations of the plant according to your specific requirements, in order to assure the best performance in terms of safety, efficiency and packaging performance.
COMEK TECHNICAL DEPARTMENT
Do you want to receive more information? Contact us
Fill out the form, you will be contacted as soon as possible.