VPB EVO
High safety and reliability
The packaging machine can be combined with weighing and dosing systems such as multihead weighers and vertical auger fillers for powders.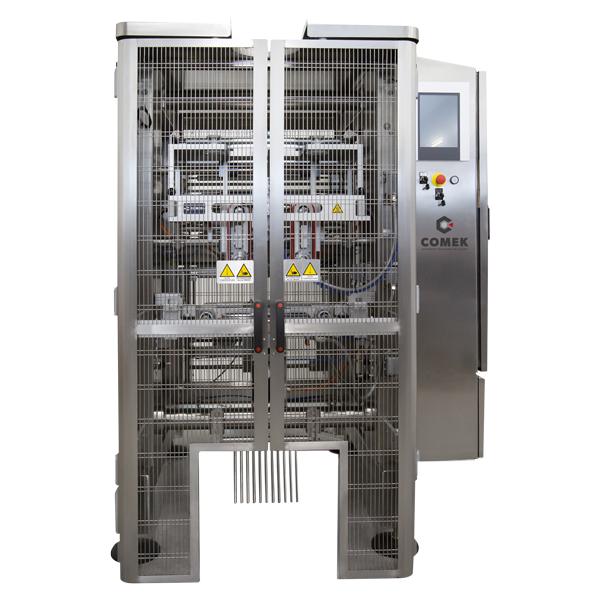 TECHNICAL CHARACTERISTICS
Open frame




to simplify cleaning
Ultra seal technology




ultrasonic welding
Connectivity




remote control
Sensorless system




riduzione dei fermi macchina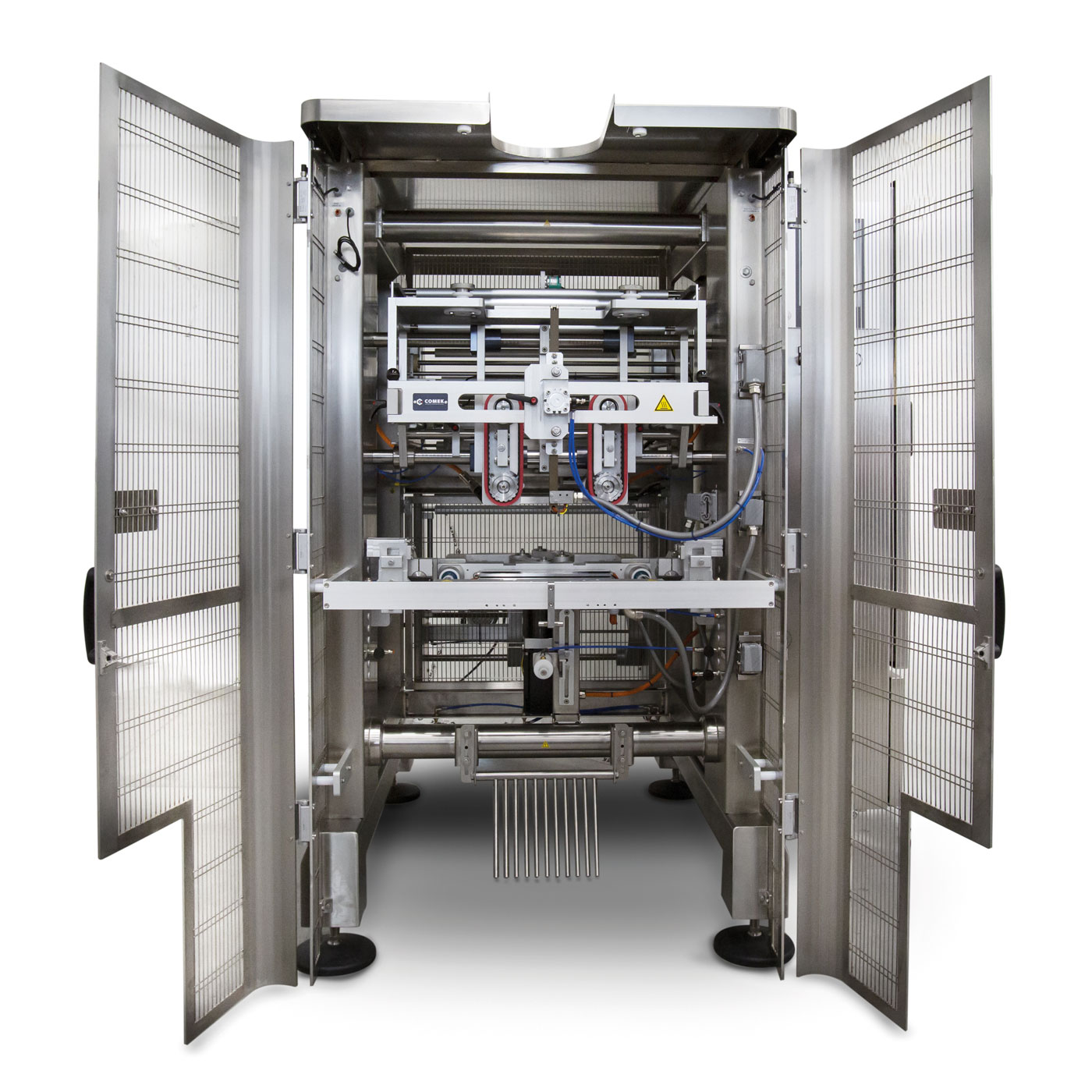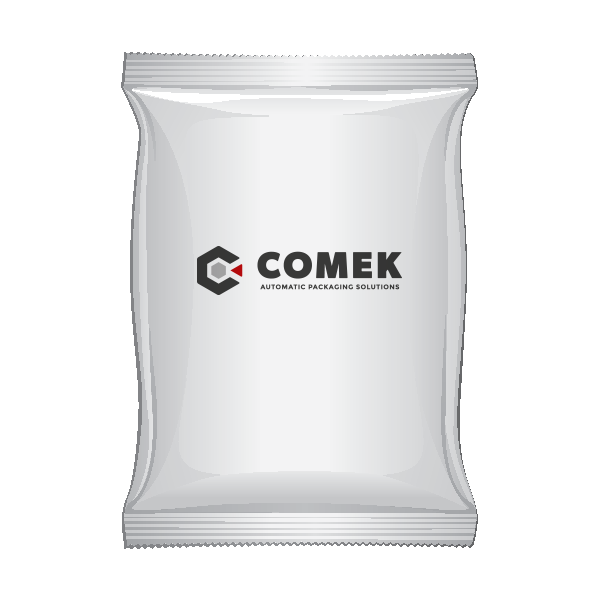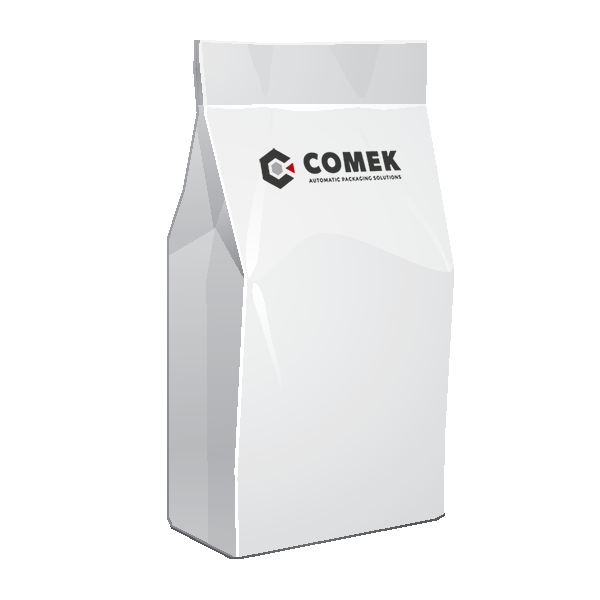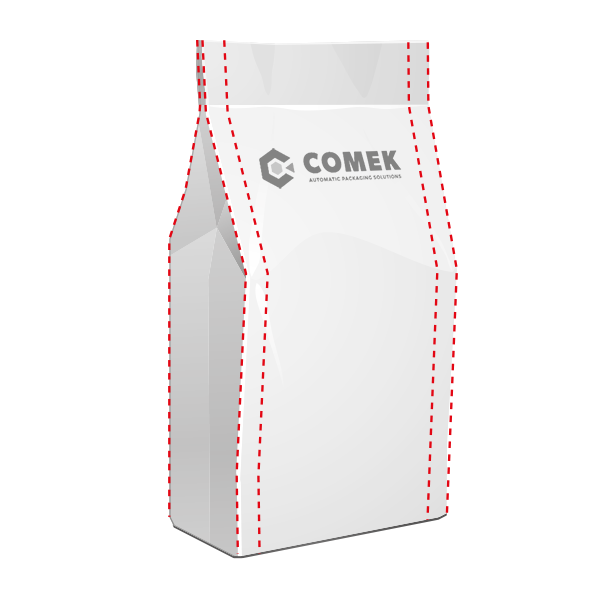 SIMPLICITY AND CONNECTIVITY
Provide your operators with a packaging machine having intuitive working settings, simplicity of forming set replacement as well as reduced maintenance.
TFT panel with 16 million color Touch screen and integrated USB port for back-up and on-line help purposes.
Rfid Transponder for the instant access to the menu.
Connection to the company network thanks to the Ethernet port by IP address.
Optional router for remote control with VNC server, tele-diagnosis and tele-maintenance.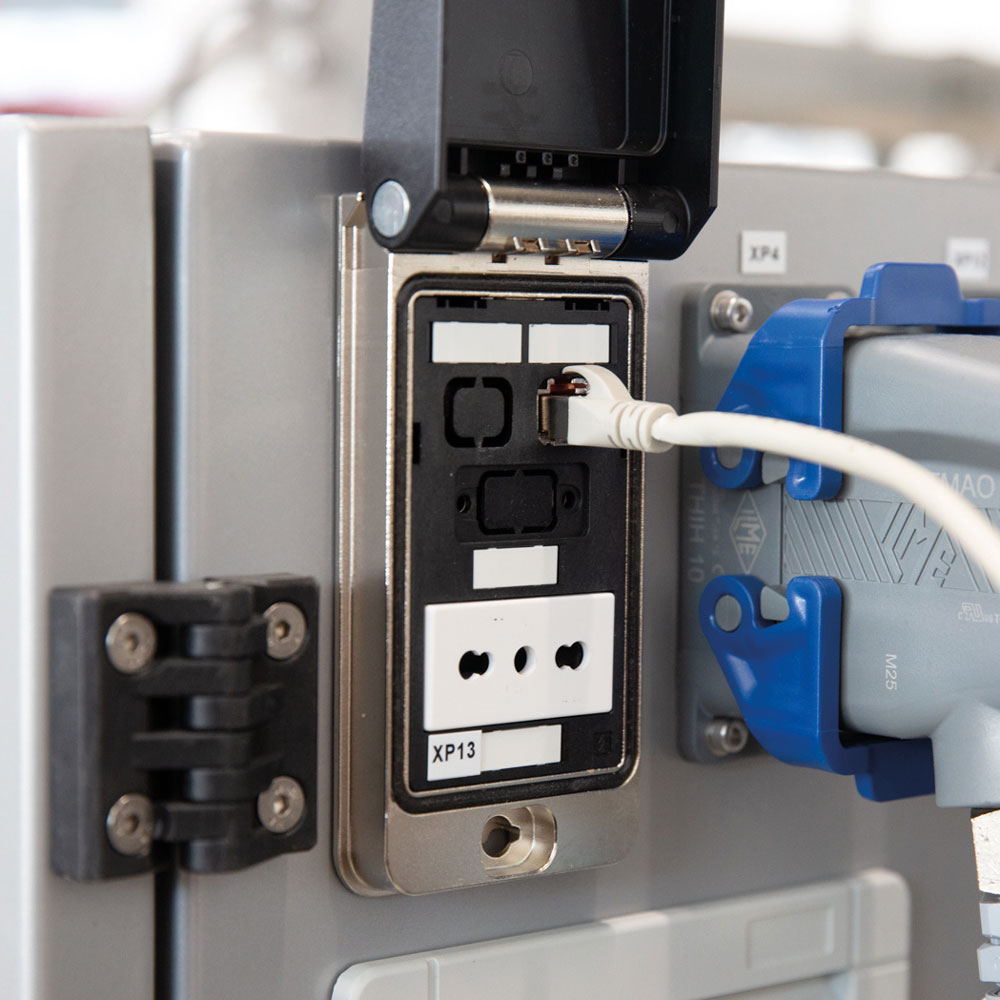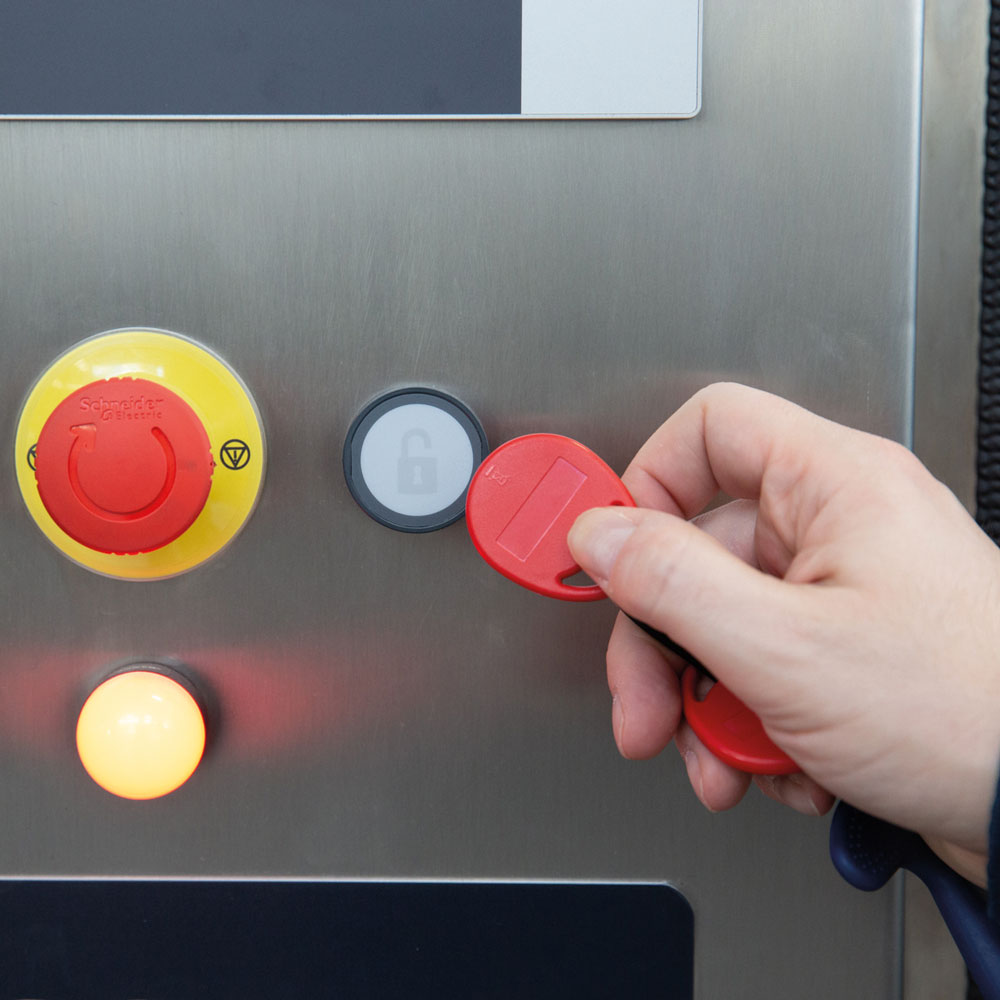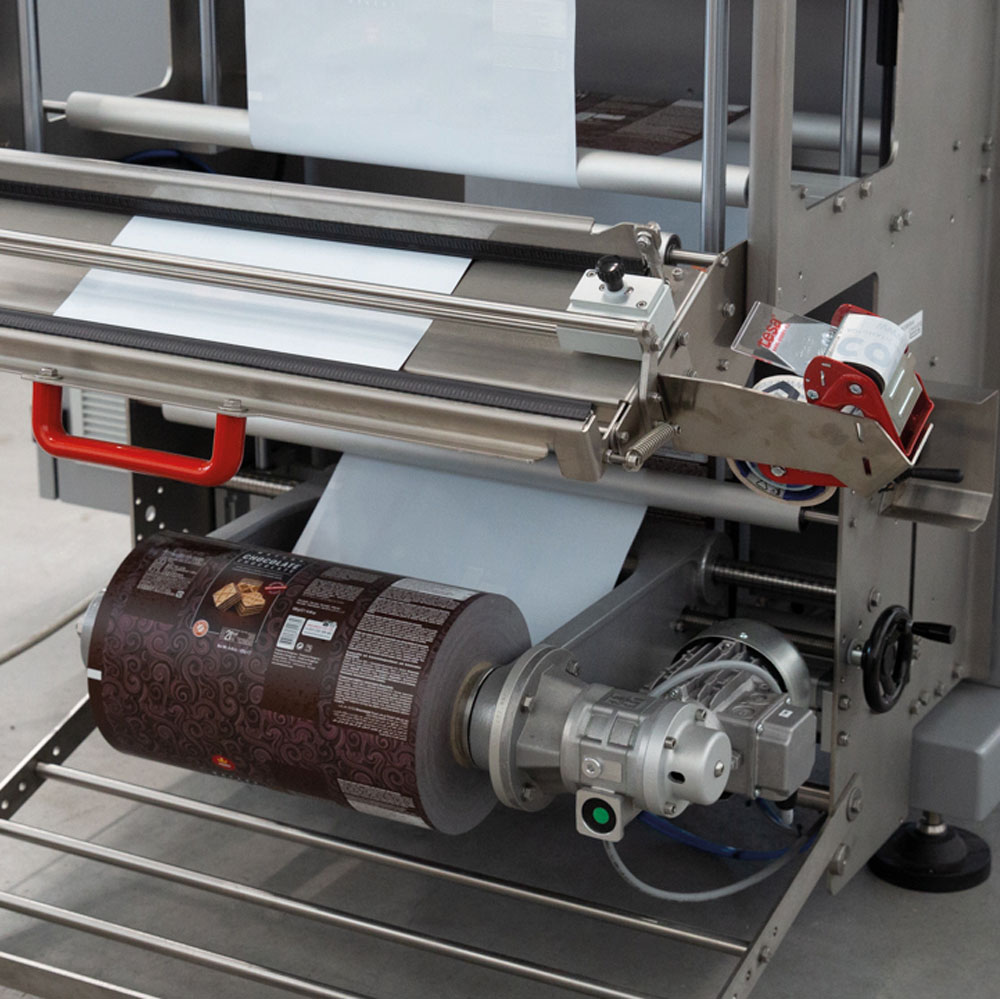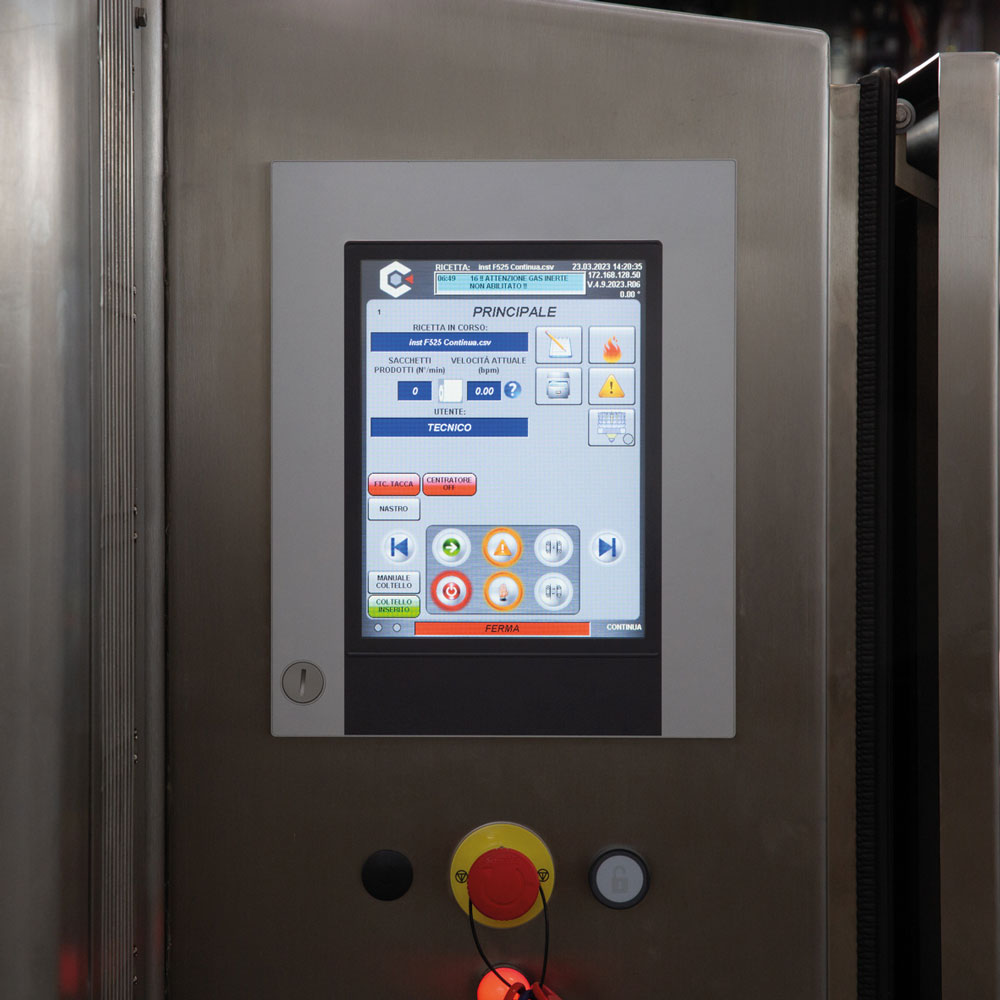 SUSTAINABILITY
Ecopackaging: the future
of packaging
With a careful eye and a concrete commitment to sustainability and the circular economy, Comek machines offer the possibility of using films like: monomaterial recyclable plastic, paper, compostable and biodegradable.
The energy efficiency of the machine is guaranteed by the construction according to the EU regulation 2019/1781, through motors connected to inverters, in accordance with IEC 60034-30 standard on the efficiency classes of AC motors with mains power supply.


Compostable materials
minimal environmental impact

100% recyclable
waste reduction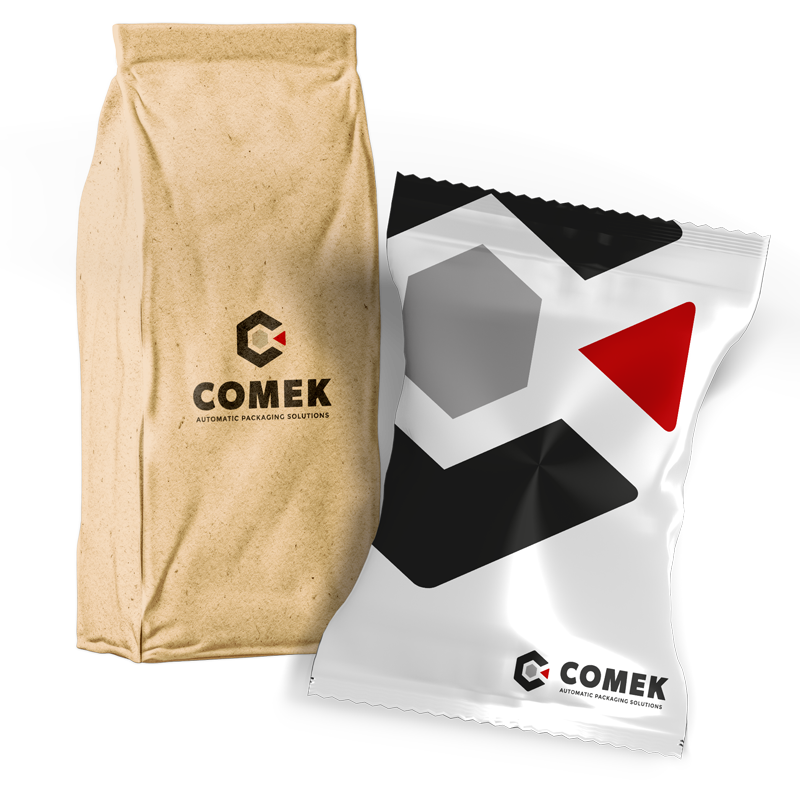 Packaging compatible with VPB EVO
COMEK TECHNICAL DEPARTMENT
Do you want to receive more information? Contact us
Fill out the form, you will be contacted as soon as possible.